Executive Producer: Sara Rodriguez
Directed by: Jeff Pinilla and Matt Pourviseh
Trailer edited by: Jeff Pinilla
Director of Photography: Daniel Brothers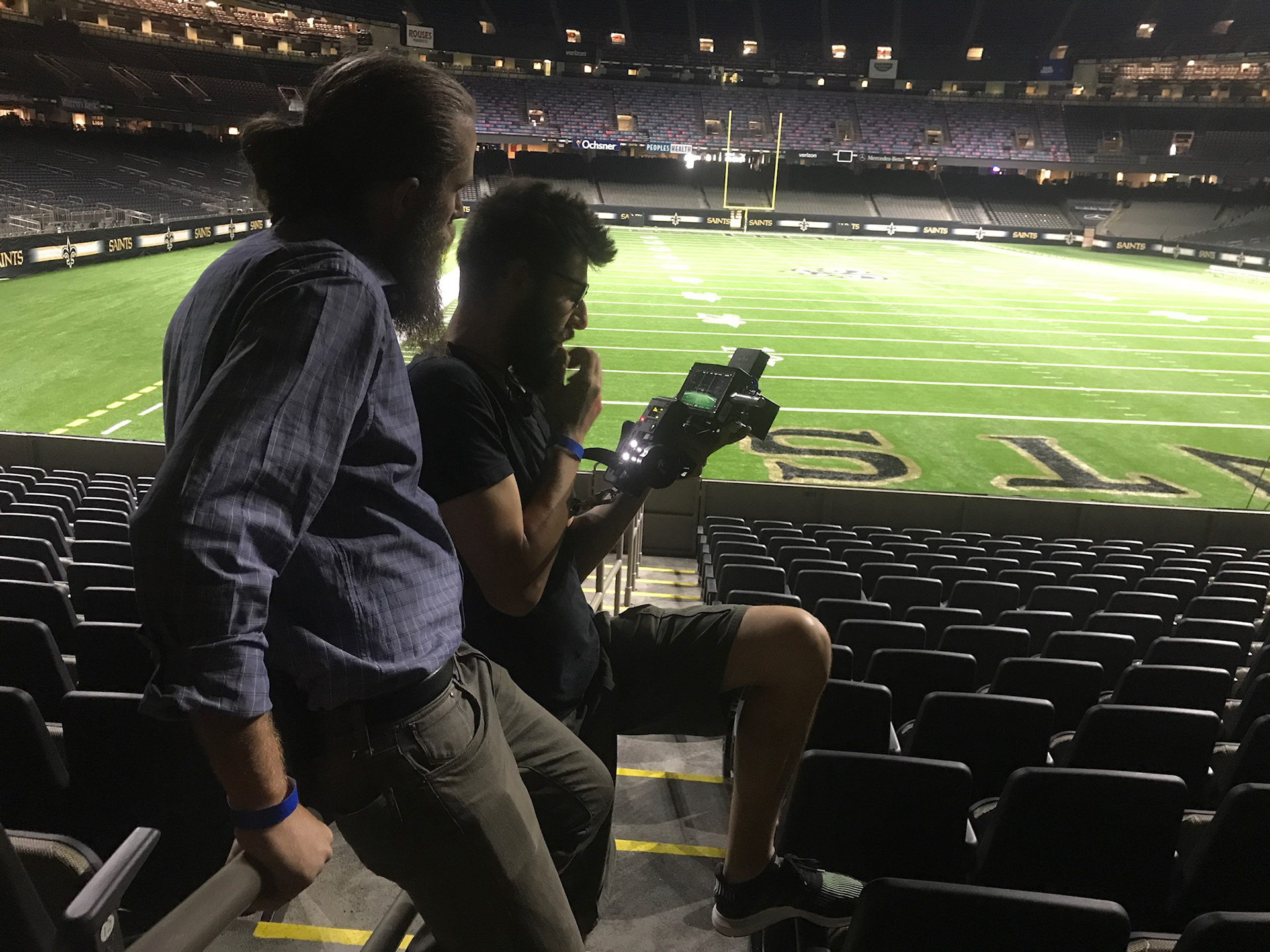 Episode 1: The Death of NFL Star Will Smith
In this episode of Red Cards, a fender bender gets carried away, leading to the death of New Orleans Saints defensive end, Will Smith. The perpetrator claimed self defense, saying Smith was the aggressor. Renowned defensive end Will Smith was leaving the French Quarter Festival when security cameras show him lightly rear ending another vehicle.
Episode 2: The Story of Pee Wee Kirkland
Richard "Pee Wee" Kirkland began playing basketball in the streets of Harlem when he was 9-years-old. By age 13, he split his time between playing ball and committing robberies to help finance a growing drug empire. In college, Kirkland was the 1968 MVP for Norfolk State, turning down an offer from UCLA to play alongside Kareem Abdul Jabaar. Kirkland was then drafted by the Chicago Bulls but turned down their offer when he realized he could make more money in the drug game than the basketball game. With law enforcement on his tail, Kirkland found himself behind bars twice between 1971 and 1988. From there, he made a change, becoming a motivational speaker and inspiring young, inner-city athletes to take a different path out than he did.
Episode 3: The Troubling Death of an NBA Hopeful
Colorado State graduate and NBA hopeful Wendell Lee Jr. was standing with his girlfriend outside her Los Angeles home when a car pulled up. A man got out of the vehicle, shot Lee multiple times, and drove away. The woman was unharmed and no words were exchanged with the shooter. Two years later, Wendell's death remains a mystery, as his family struggles to understand his murder. We speak with Lee's family and others tied to the case to try and make sense of this seemingly senseless bloodshed.
Episode 4: Inside The Gambling Ring of NBA Referee Tim Donaghy
VICE "Red Cards" revisits the 2007 NBA betting scandal. We follow the character of Jimmy "the sheep" Battista, the mastermind behind the scandal and the one who sparked NBA referee Tim Donaghy betting on his own games. For the first time, Battista opens up about his side of the story, letting us in on the seduction of sports gambling and the regrets he now carries with him. Journalists, former NBA All-Star Kenyon Martin, and an ex-FBI detective all weigh in, as we try to unpack just how a scandal of this magnitude could have occurred.
Episode 5: The Godfather of D.C. Basketball was Also a Cocaine Kingpin
The "godfather of D.C. basketball," Curtis Malone bred three NBA lottery picks and hundreds of Division I players through his D.C. AAU program. Basketball players were not all Malone dealt in, however. In 2014, Malone was convicted for his role in a massive cocaine and heroin ring. "It's like the most dysfunctional Robin Hood story ever," Malone's stepdaughter said, claiming he sold drugs only to help pay rent for players' families or help out friends in need. Red Cards investigates, discovering corruption and scandal behind one of the best basketball training programs in the country.
Episode 6: The Champion Mountain Biker Turned Drug Smuggler
VICE's Red Cards meets one of downhill biking's all-time biggest names, Missy "The Missile" Giove. One of the first women to break out on the mountain biking scene in the 90s, Giove was known for her high-intensity riding style and outspoken personality. Her peddle to the meddle attitude did not always result in the safest rides, however, and Giove suffered several injuries throughout her career, eventually causing her to put down the bike. With mounting medical bills and few other options for income after her career drew to a close, Giove sought a new form of adrenaline rush by smuggling millions of dollars worth of marijuana across the country. A massive DEA operation brought Giove head to head with law enforcement in 2009, and she faced up to 40 years in jail. Nearly 10 years later, we catch up with the daredevil to learn more about her life of high stakes racing.